Thanks to Steve Waite for the following!
---
Although the month remained unseasonable mild throughout, there were the first signs of winter by the end of the first week of the month.  A couple of Cetti's Warbler could be heard calling from the reeds (with one remaining all month), the first Water Rail was seen to run from cover to cover, and the first few Redwing flew low overhead.  Redwing are a thrush that breed in Scandinavia and only winter in the UK – so this really was a sign of winter!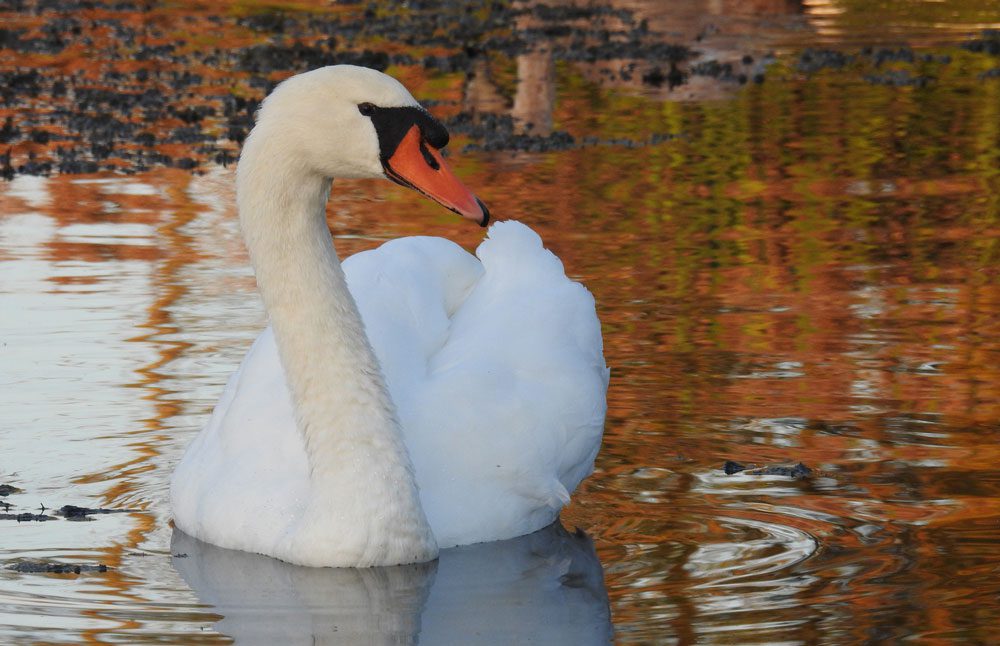 Goldcrest numbers have also increased, and last year's wintering flock of Siskin have returned, although far fewer at the moment with no more than 20 birds present.
The highlight of the month came late on, with (as predicted in last months post) a lovely Yellow-browed Warbler around the top pond for a few days from the 30th. This 'striped-up Chiffchaff' breeds around the Urals and east, but every year seems to be increasingly using the UK as a regular migration route. They tend to arrive on the east coast of the UK from mid September, then filter down through the country and we see them here in the south west from a week or so later.  The willows and water at Lower Bruckland Ponds provide ideal insect feeding conditions.