In an unprecedented move, Steve has delivered us a double whammy of birdwatching updates spanning December and January 🙂
As always, his input is much appreciated and do make sure to check out his site at www.stevesbirdingblog.blogpost.com — not only is Steve an expert birder, he's also a fantastic photographer and it's well worth a visit!
---
December 2016 & January 2017 Update
The Tufted Duck from November remained throughout this whole period, and can be seen daily among the Mallard flock on the top pond. The other scarcity from November, the Yellow-browed Warbler, remained until 12th December but hasn't been seen since. This fits it with other Yellow-browed Warblers in the south west in December, many moved on mid-month in what was probably a weather related movement. There's also been a Cetti's Warbler wintering on site, though it is more often heard than seen.
New arrivals during this period include these three Gadwall (two drake and a female) that were briefly alongside the Tufted Duck on 19th January.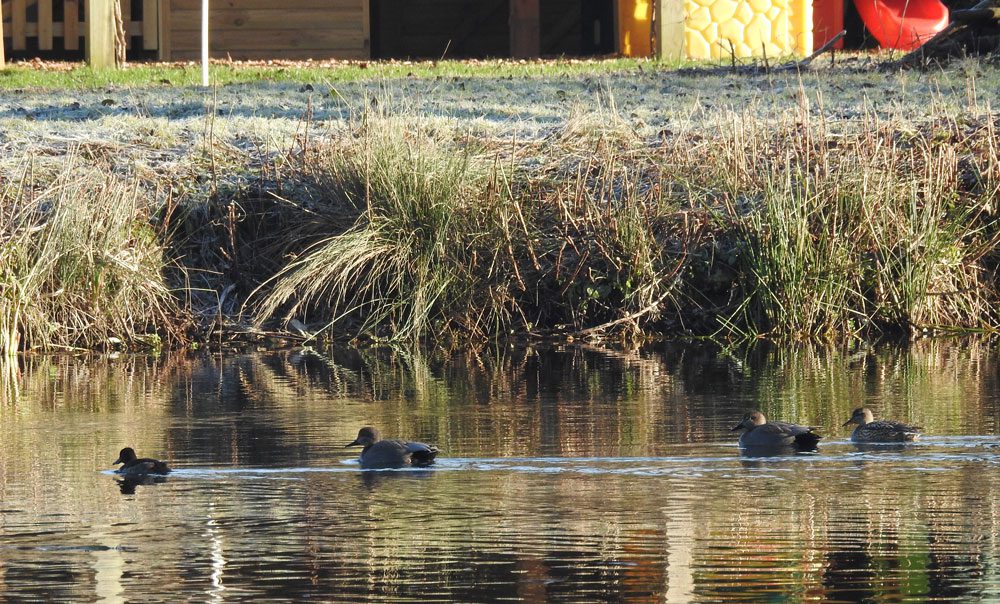 Gadwall with Tufted Duck © Steve Waite www.stevesbirdingblog.blogpost.com
There's been excellent numbers of Redwings and Fieldfares this winter too, with several hundred roosting at the Ponds some nights. Whilst watching these on occasions a Barn Owl could be seen hunting around the Ponds at dusk, with the occasional call of Little Owl from nearby farms.
What's striking to see is how the family group of Mute Swans has begun to break up, although the female still seems happy to have last year's babies around, the male is much happier on his own!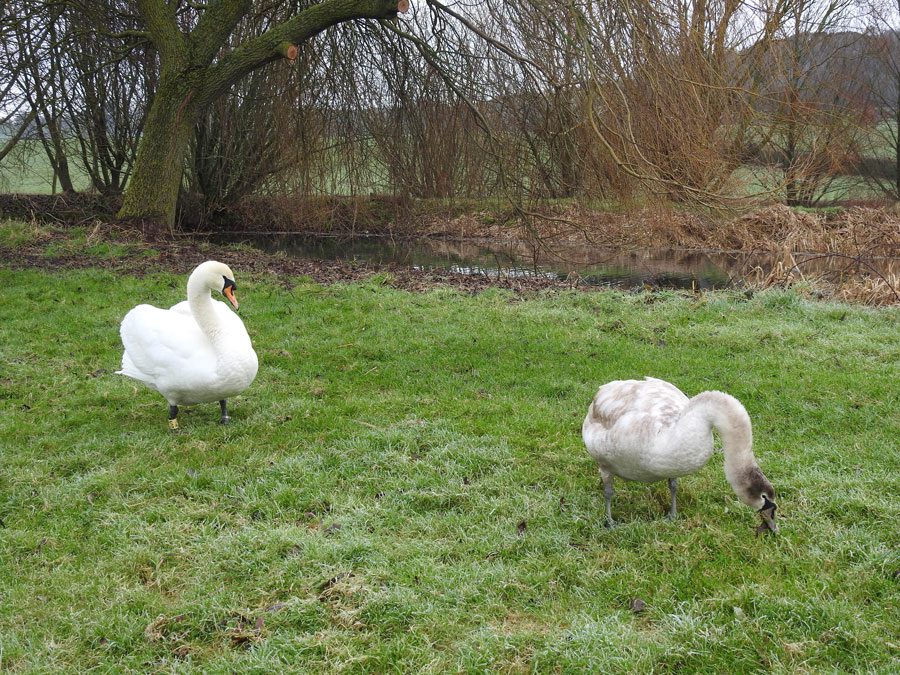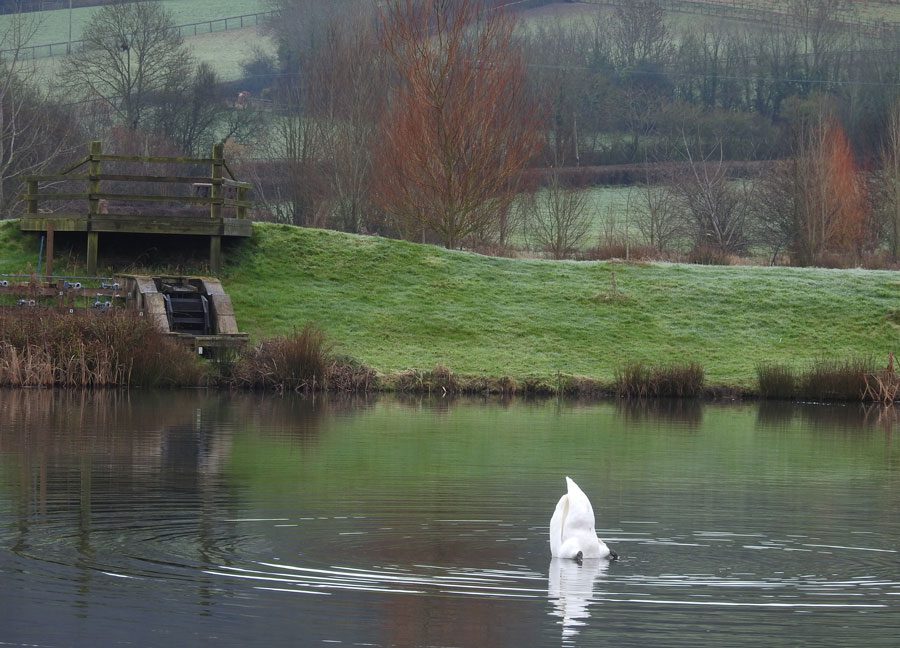 Mute Swans © Steve Waite www.stevesbirdingblog.blogpost.com